Career Guidance and Career Information Software
A new career exploration questionnaire: The questions were reviewed and changed into shorter, easy to read questions.

The career fields were reviewed: Transport and Logistics, Mining and Business career clusters were added to bring the total to 24 different career clusters.

Software does not expire
The Career Mentor offers:
Career Exploration Questionnaire
Clients complete the questionnaire and receive results in the form of a graph; the 24 Career Clusters are ranked and displayed in order of preference. Clients are able to explore the careers linked to each one of the clusters.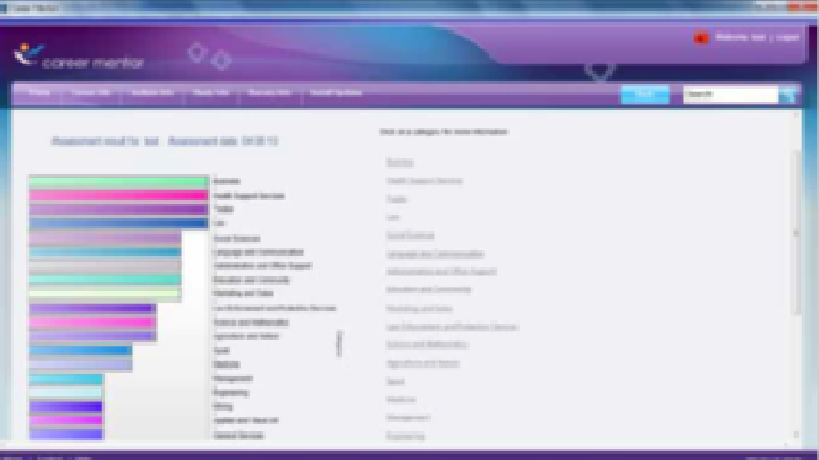 Information
Career info:

500+ Career Descriptions Includes a description of the career, personal requirements, recommended school subjects and training
Related Qualification: Relevant Qualifications are linked to each Career Description

Career Mentor User Guide
The User guide describes the installation and updating processes.
Users also receive information regarding the use of the Career Mentor in the Career Guidance process.
The Career Mentor is not a psychometric instrument and may be used by teachers, councillors, psychometrists and psychologists

Summary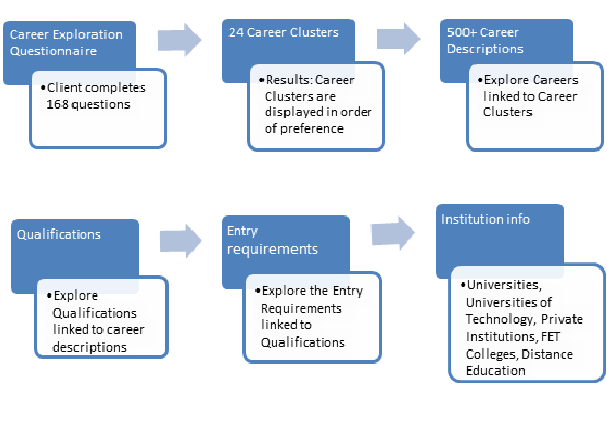 Minimum System Requirements
• Microsoft Windows 7 SP1 (Any edition)
• Intel Core2 Duo Processor 2Ghz
• 80Gb Hard Drive Space
• 8GB RAM
• Adobe Acrobat Reader DC.
• Microsoft Office 2007 or greater (Office online NOT supported)
• Internet Connection (Required)
• Apple NOT supported